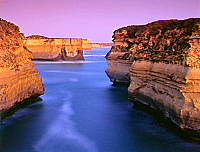 Howdy All

Welcome to travellers delight!!
This page is to let all you budding travellers out there whether luxury or budget know that friendly personal help is at hand.
---
Travelling is the greatest experience to be had - but making your arrangements can often be a nightmare - Any destination any hotel any price it can be arranged!!! If you're travelling from the U.K then I can help.

I work for a major UK based Travel Agent and having an avid passion for the internet I decided to bring the two together - So here we are!

Good News for all you Australians down there with the travelling blues
fancy some time in England? Short on $$$$$$$$ Contact me now!!and say Hellllllo England!
---
I've spent, over the last eleven years, some three and a half years travelling and exploring the world. One of my favourite and certainly the maddest place I've been to, has to be India. A country which is so diverse and so strong in it's Culture that it has absorbed everything the West has thrown at it, taking it onboard, yet still remaining distinctly Indian. The Culture shock when first arriving in Indian is so great, that you might as well be stepping off the shuttle onto Mars!

Undoubtedly it is not for the faint hearted and it is not somewhere, where you should go for a two week holiday, as it takes this long to get over the shock of arriving! But once you get used to the environment there is a wealth of exploring to be had. From the beauty of the Himalayas - Mcleod Ganj (home of the Dalai Lama), Manali and Ley to the sweltering paradise beaches of Southern India - Vakala (being one of my favourites) and with a mass of bubbling humanity in between, you are certainly spoilt for choice.

Central to Northern India, which has It's own particular brand of madness, is also well worth visiting, with the Jamborees and Desert walled cities of Rajasthan a real Highlight, although be sure to visit this area in the cooler winter months. Kashmir is another area of great beauty, but don't believe all the Kashmiri's you meet who tell you it's safe to go up there, as we did - although being a truly scenic place and worth the hair raising ten hour Coach (well, it resembled a coach of some description) journey up insane mountain roads with even madder Indian horn happy drivers, you arrive to find a city (Srinagar) which is deserted of everything it seems except the Indian Army, which have commissioned every hotel in the area as barracks.

Nightfall curfew in place, there is little to do in the evenings except listen to rifle fire and eat the slop they serve you on the houseboats - as they know there is nowhere else for you to go. This aside and in a few years time when and if Kashmir becomes Kashmir and a resemblance of normality returns to the area, it will be well worth a visit.

Four or Five months of India and it is definitely time to head on to the land of complete and utter comparative Luxury - with a quick, which could turn into an indefinite stay if your not careful, visit to the spiritual capital and home of the Ganges - Varanasi. All I will say is that it is a definite MUST, but prepare yourself for a surrealist out of world experience. Once you've dragged yourself out of Varanasi, head for Nepal, preferably by plane which is definitely less life threatening than the road up to Kathmandu from India.

Once in Kathmandu, you will think you have arrived in the lap of luxury, if you arrive at the Airport follow the man who's going to the Jagat Hotel - you wont be disappointed - well not after India anyway. After you've fed yourself to your hearts content and been in more Temples than a monk, pay a visit to Himalayan Encounters (owned by a friendly Aussie) at the Kathmandu Guest House in Thamel and let them organise your Trekking and White Water Rafting. If you have to choose between the two, I'd say go Rafting as It's an experience you'll never forget and as for value for money - It's unbeatable.



Some Kewl Linx
Some groovy sites I've found here there and everywhere -

Hello Down Under :] Oztralia

If There's One Special Holiday To Take, Make It....Fiji

Dive Dive Dive Grenada Grenada!! Chill Chill Chill


One I couldn't resist Eagles??

Bored of Soaps? Surf TV

Ancient Egypt!! The Pyramids

Fijian Diving Shark City

Keep up to date on the UK music scene Rise Media

Want to Dive on in my opinion one of the Best and definitely least spoilt


reefs in the world? Divers Paradise

Scouring the Net for anything U.K based? U.K Index

Check This Out! Funky Australian Tunes

Need help on the net? Try out this site by CMikeHelp Me!!

Are you a Lara Croft Fan? Tomb Raider


Send your travel enquiries and I'll do my best to get back to you ASAP.
Sign My Guestbook View My Guestbook
This page has been visited
times since 28th Feb 1997.